Research into a new generation of a graphene-based diagnostic test – which could identify patients who need antibiotics in minutes, instead of hours – will be delivered in Manchester.
NIHR Manchester Biomedical Research Centre (BRC) researchers are collaborating with graphene electronics specialists, Paragraf, the universities of Liverpool, Manchester and Newcastle, Manchester University NHS Foundation Trust (MFT), and Newcastle upon Tyne Hospitals NHS Foundation Trust, on the development of the 'world-first' test.
If trials are successful, the hand-held test would give doctors the ability to identify patients with a respiratory infection like pneumonia, who need an antibiotic treatment, within the space of a regular 15-minute clinic appointment – or deliver accurate results for emergency patient care, within a few minutes, from a small sample of blood.
A two-year programme will develop a proof-of-concept test, which uses a combination of procalcitonin (PCT) and C-reactive protein (CRP) to distinguish between bacterial and viral infections.
How the test works
PCT is produced in healthy individuals in response to hormones, however, production is increased during a bacterial infection.
PCT does not rise in the presence of a viral infection, as another protein produced by the body during viral infection, called 'interferon gamma', blocks the production of PCT. This makes high levels of PCT specific to bacterial infections.
Simultaneously, CRP is produced by the body when it encounters an infection, which then marks bacterial and viral cells as 'invaders' for destruction by the body's immune system.
The amount of CRP the body produces rises with infection, most significantly by bacteria, but also with other viral and fungal infections.
Combining the measurement of PCT and CRP into one test has the potential to improve accuracy and aid in the proper use of antibiotics.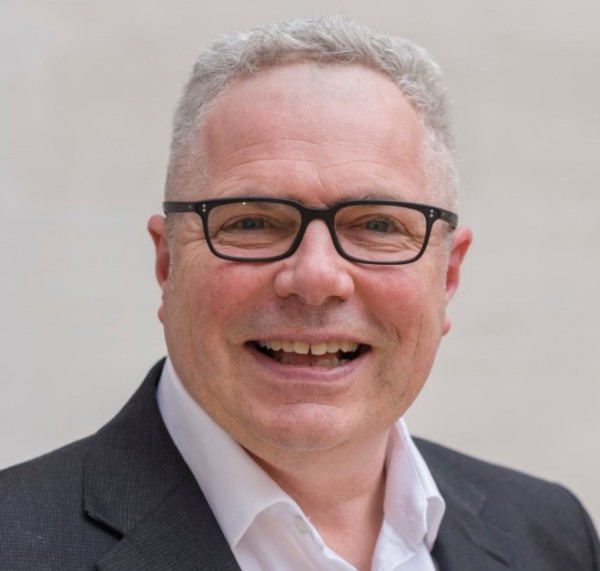 Professor Paul Dark, Respiratory Non-fungal Infections Programme lead, which is focused on providing more accurate, rapid diagnosis for patients with severe respiratory infections, said: "Nobel laureate scientists at The University of Manchester first isolated graphene in 2004 and so our city can claim to be the birthplace of the graphene industry.
"Today we are proud to announce that we will be working with Paragraf to develop this proof-of-concept graphene-based diagnostic."
Professor Dark, who is also Professor of Critical Care Medicine at The University of Manchester, and Honorary NHS Consultant at Salford Royal, part of Northern Care Alliance NHS Foundation Trust, continued: "We expect to show that our proposed acute inflammatory marker test will have the capability to deliver accurate results for emergency patient care within a few minutes, from a small sample of blood.
"The accuracy of the test is envisaged to be at least comparable with hospital centralised lab-based immunoassay (antibody) tests which can take hours to provide results back to emergency services."
Dr Tim Felton, Manchester BRC researcher, within the Respiratory theme said: "The main benefit of a single PCT and CRP test, is that a combined test increases confidence in the accuracy of the result when discriminating between bacterial and other infections."
Dr Felton, who is also Director of DiTA and an Intensive Care Consultant at Wythenshawe Hospital, which is part of MFT, added: "An accurate test able to provide results that can guide antibiotic therapy in real time is becoming a critical tool in the fight against antibiotic resistance."
Malcolm Stewart, Paragraf Diagnostics Business Development Director, said: "This graphene-based diagnostic test is expected to become the first test in the world to give clinicians the ability to identify patients who need an antibiotic treatment within the space of a regular 15-minute clinic appointment.
"It encourages antimicrobial stewardship by giving clinicians the insight into when not to prescribe antibiotics as the test result differentiates viral from bacterial infections."
The collaboration utilises a £550,000 Biomedical Catalyst grant award from Innovate UK, the UK's innovation agency.